Prairie Lily Contest
The contest is closed.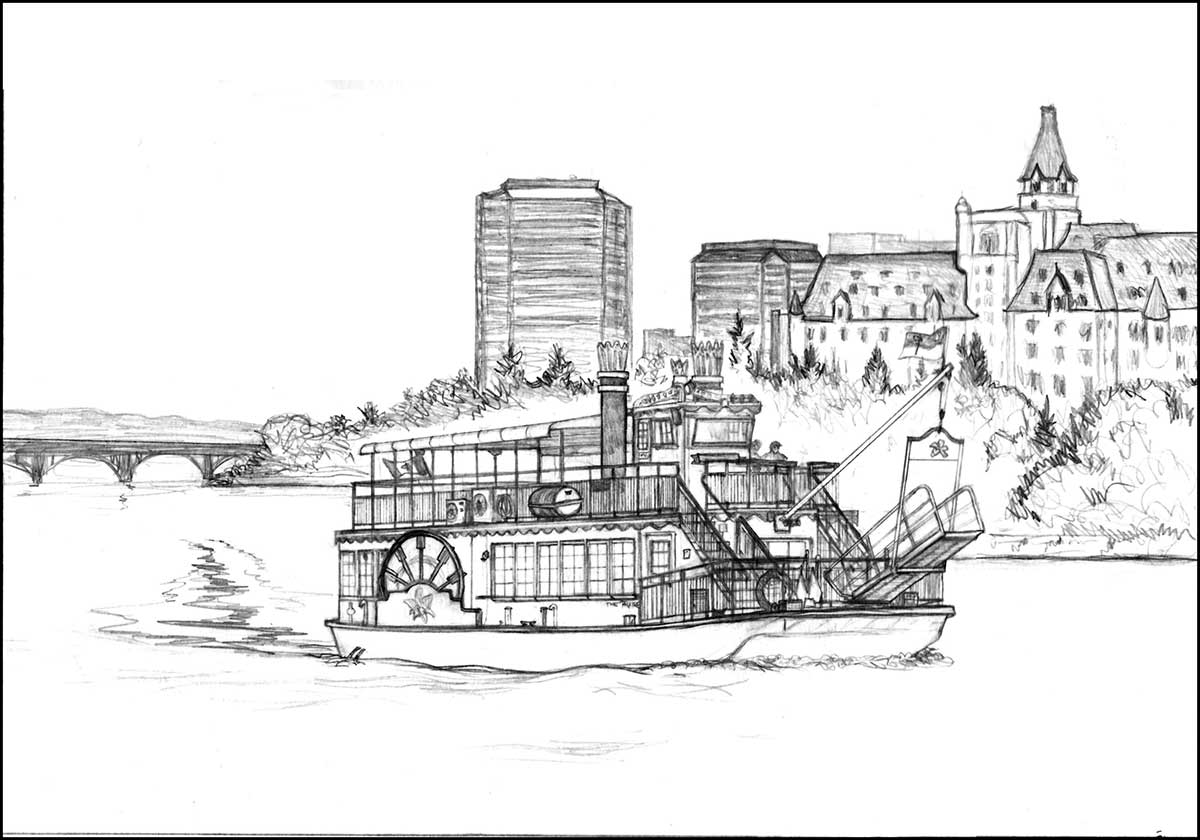 Glen is currently working on a new work which with feature "The Prairie Lily". The Prairie Lily is Saskatchewan's only riverboat currently in use today and cruises the South Saskatchewan River in Saskatoon almost daily throughout the summer. The beautiful city of Saskatoon is known for many icons and the three most popular will be featured in this painting. One of Saskatoon's many Bridges, The Bessborough Hotel and The Prairie Lily Riverboat will be in this new work.
There will be a sunset in the background with the sun throwing a few last rays in our direction on a beautiful fall day. The sunset, the bridge, the city skyline and the Bessborough will all be painted slightly blurred or out of focus. The Prairie Lily will be painted in detail and will be back lit by the last few rays of sunlight to catch it as it cruises the South Saskatchewan River in the evening. There might be beaver, muskrat, pelicans, gull or other wildlife that could be observed while on a River Cruise.
As usual Glen prefers 2 or 3 word name that are not tongue twisters to say!
If you are interested in purchasing a copy of this work please stay tuned and check back here often. There will be reproductions made available for sale in various formats once everything has been formalized. The Prairie Lily will be selling copies on all their cruises starting in summer of 2023, on their website as well as all of the venues that sell Glen's work.
Keep checking back for updated images as the painting progresses.